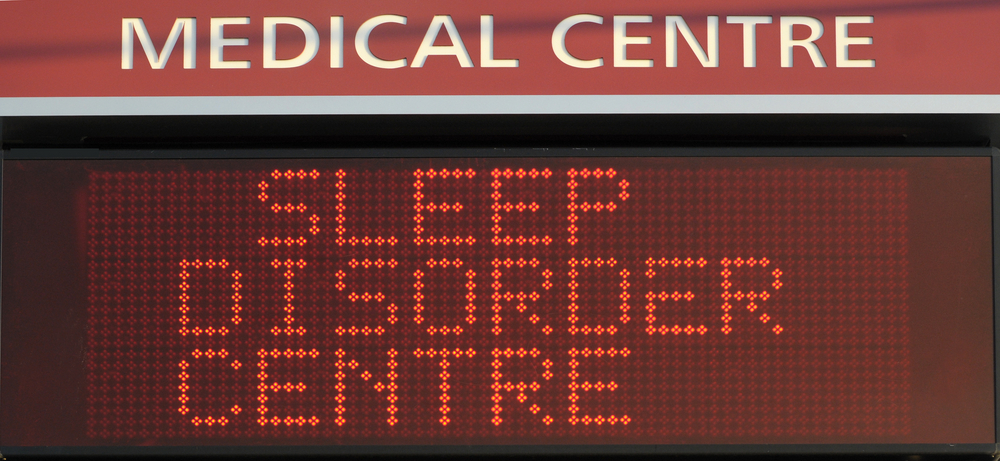 A sleep center (also often referred to as a sleep clinic or sleep lab) is any kind of centralized healthcare space where patients consult with sleep health professionals in pursuit of solutions for their sleep health problems.
With around 70 million Americans suffering from some form of sleep disorder (source: the American Academy of Sleep Medicine), the proliferation of sleep centers—especially freestanding ones—has become a nationwide phenomenon, as healthcare providers seek out patients beyond the traditional hospital system.
Previously, most sleep disorder centers were outpatient facilities within hospital systems and usually on hospital campuses. However, many patients primarily need to visit a sleep disorders center to diagnose or rule out one of the most common sleep disorders: obstructive sleep apnea (OSA). They have little need for the extensive (and expensive) array of medical services offered at hospitals.
As a result, freestanding sleep disorders centers have become commonplace. They exist to make testing for OSA more accessible and affordable for these less complicated patients.
Meanwhile, hospitals still have their own sleep labs to serve patients with multiple medical conditions or who may be in need of other specific kinds of testing (such as neurological testing). Children's sleep health needs are also generally—though not always—served at sleep disorder centers which are part of a larger pediatric hospital system.
A typical sleep clinic provides patients with access to teams of sleep health specialists which include sleep physicians, lab technologists, patient educators, respiratory therapists and durable medical equipment (DME) providers, all who work in tandem to diagnose and treat sleep disorders.
Patients typically go to sleep labs during the day to discuss symptoms with specialists, to review laboratory results or to receive instructions for starting therapy. Nighttime visits are usually reserved for overnight diagnostic testing in patient rooms which are separate from the clinical space and which are usually linked to an adjacent laboratory.
The visitor's daytime experience at a sleep center resembles a typical trip to a doctor's office in some cases, but at night, it's quite a bit different.
What does a sleep clinic look like?
While the consultation rooms at a sleep clinic are similar to those found at primary care clinics, the testing rooms (or patient rooms) at sleep disorder clinics are quite a bit different.
Patient rooms, though designated for overnight testing, usually resemble hotel rooms. It's extremely important for sleep patients to relax and fall asleep in this environment so that adequate and accurate data during a sleep test can be collected for diagnostic and therapeutic purposes.
While daytime healthcare clinics and hospital rooms tend to be utilitarian spaces where interruptions are common, the patient rooms at a sleep center seek to invite calm, darkness and silence to create a testing space that is conducive to sleep.
Patient rooms come equipped with comfortable beds, dimmable lighting and an array of equipment options (fans, ear plugs, wedge pillows, reclining chairs, white noise machines, room-darkening shades) that serve to make the sleeping space as comfortable as possible for the patient.
Also included are discreetly installed monitoring devices that facilitate the collection of data necessary to complete the sleep study. Most patient rooms also have private bathrooms, even showers, so patients may be able to commute to work directly from their rooms on the mornings following their tests.
You might be surprised to learn that some sleep centers in less populated areas will instruct patients to visit the designated wing of a nearby hotel where patient rooms have been created for the specific purpose of conducting overnight tests. The center will have set up the rooms to block noise and light and stocked them with the usual laboratory equipment necessary to conduct a sleep study.
Wherever the patient rooms are located, there are usually several in a single location served by multiple technologists who work in an adjacent laboratory.
Who works at a sleep center?
Sleep disorder centers are run by one or more physicians trained specifically in sleep medicine; these may be physicians who also practice in related disciplines, such as neurology, psychiatry or pulmonology.
Sleep physicians work with nursing and administrative staff and assistants plus numerous allied healthcare specialists, who lend their technical expertise to the acquisition and processing of comprehensive patient tests. These specialists include polysomnographic technologists, patient educators, respiratory therapists and DME providers.
The overnight laboratory at a sleep clinic is usually run by a manager or director who works on call to assist the lab technologists, who attend and perform the actual overnight sleep tests.
The sleep physician who orders tests is usually not in the building at night, but reachable in the rare emergency. This is of no real concern, as laboratory technologists are trained to handle the routine work of conducting overnight tests.
It's the technologist's job to "hook up" patients for their studies, troubleshoot equipment problems, assist patients with any problems they might encounter during the night, and accurately record as much information as they can. They generate reports following the overnight study that are scored and sent to the overseeing physician, whose job it is to interpret the information in the report for diagnostic or therapeutic purposes.
Laboratory technologists, daytime educators and DME providers are also tasked with teaching patients about sleep health, sleep hygiene, and the care and use of medical devices such as CPAP, nebulizers and oral devices.
After the test
Most patients spend one or two nights under assessment. The results of these tests are usually relayed in a follow-up meeting at the sleep disorders center with the sleep physician a week or so after the tests have been completed, scored, reviewed and interpreted. Some patients may also need to return to the sleep disorders center to calibrate any medical devices they might need.
DME and/or CPAP education and follow up is critical to patient success at any sleep laboratory. Positive patient outcomes depend upon the success of the patient's use of the medical devices prescribed for their treatment. Patients who are well educated by their team of sleep specialists and who are in regular communication with equipment providers and educators are far more likely to respond to therapy with long-term success.
It should be the chief focus of any sleep lab and its team to not only properly diagnose patients, but to provide them with appropriate therapy and support. This is why the team model—focusing on diagnostics, treatment and long-term positive outcomes for patients—is the one Sleep Architect embraces.
Article by, Kevin Asp, CRT, RPSGT
President, inboundMed, LLC